With all the focus on getting a summer body, most may tend to neglect nourishing another vital organ: Your skin. After all, you are what you eat, so it stands to reason that supplementing your skin with nutritious, fruit-and-veggie packed products will give your skin a healthy summer glow. It's time to put your complexion on a diet so you can hit the beach looking like you #wokeuplikethis.
Here are some of summer's latest skincare launches that are packed with fruits and vegetables to give your skin its five-a-day.
FRESH Vitamin Nectar Glow Juice Antioxidant Face Serum
Cold pressed juices have a ton of benefits, thanks to its unique method of extraction that retains much of a fruit's natural vitamins, minerals, and live enzymes. Fresh's new Vitamin Nectar Glow Juice Antioxidant Face Serum draws inspiration from cold pressed juices, utilising cutting-edge technology to ensure that it extracts all the nutrients it possibly can from each of its natural ingredients.
The serum is as nutritious as it is verbose: Each bottle contains over 480,000 pulp-like microbubbles that hold essential vitamins and minerals, remaining intact until the serum touches your skin. It's cheery orange colour is also testament to the wealth of ingredients that go into each bottle: Beta-carotene (found in dark leafy greens and, of course, carrots) helps to ward off free radicals, which damage skin cells and accelerate the effects of ageing, while citrus extracts in the serum help to revitalise tired-looking skin.
Kiehl's Pure Vitality Skin Renewing Cream
Red ginseng root has been used for thousands of years in traditional Asian medicine. It's especially effective when used as a skincare product: Studies have shown that ginseng is a potent antioxidant that reduces inflammation and can help fight the signs of ageing. It's also one of the two main ingredients in Kiehl's Pure Vitality Skin Renewing Cream, which aims to help boost skin radiance and vibrancy for a youthful-looking glow.
Rich New Zealand Manuka Honey also pitches in with its soothing and purifying properties to help strengthen the skin barrier. It also lends the cream a lightweight texture that melts effortlessly on the skin, leaving behind a smooth, glowy complexion.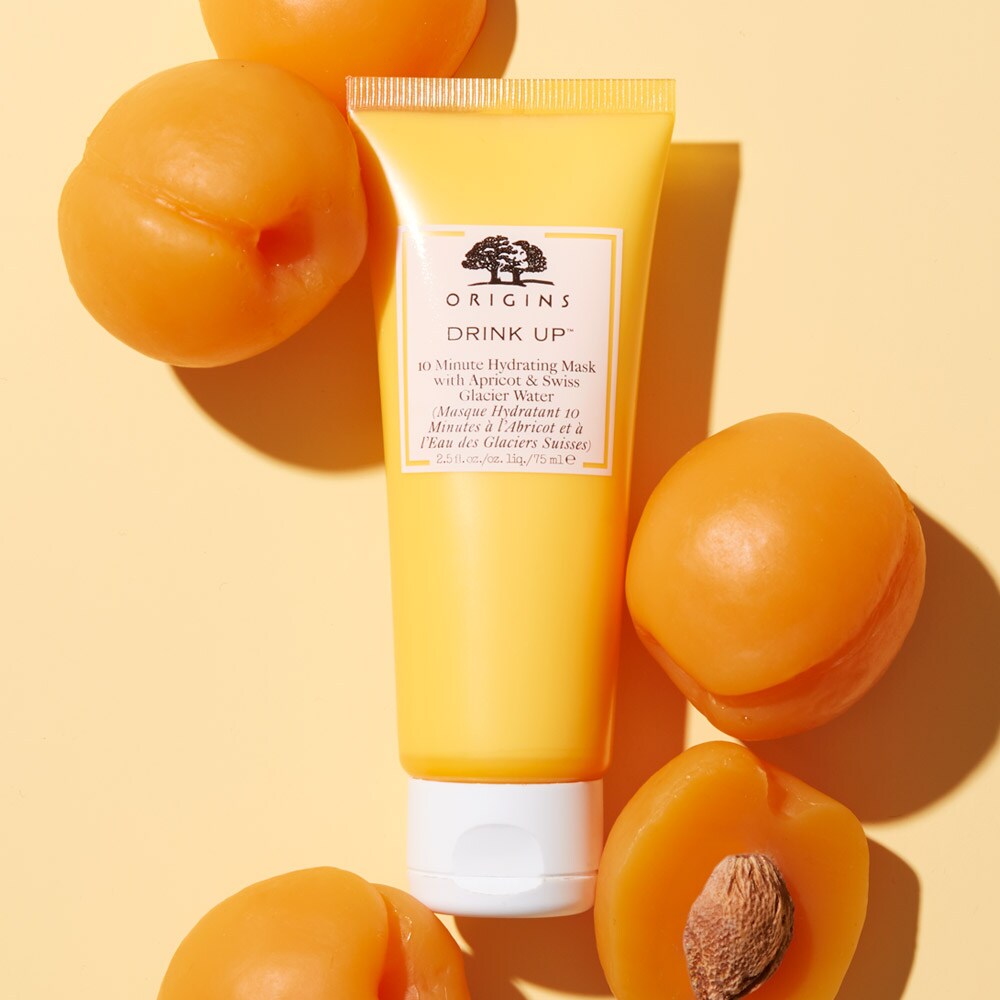 Origins Drink Up™ 10 Minute Hydrating Mask with Apricot & Swiss Glacier Water
Remember to stay hydrated during the summer—not just for your body, but for your skin as well. Air-conditioned offices aside, the summer heat also causes our skin to dry up a lot quicker, making it essential to keep your skin moisturised at all times. The apricot extracts in Origins' new mask pulls double duty as an enriching emollient and anti-aging agent. The high amounts of essential fatty acids in apricots help to boost moisture levels in skin, while the vitamins present (mainly Vitamins C and E) helps to promote collagen production and reduce fine lines.
The best thing about the mask? All it takes is 10 minutes—just slather it on, wash it off, and enjoy happily conditioned skin for the entire day.
DR.JART+ Cicapair Serum
It's no wonder that this highly concentrated, fast-acting serum is marketed as a 'rescue product'. The tiger grass extracts in Dr. Jart+'s Cicapair Serum are a rich source of amino acids that help to soothe upset or damaged skin. Some say that injured tigers would roll on patches where these herbs grew to help heal their wounds, hence the name. Aside from tiger grass extracts, the serum is also packed with other minerals that help to strengthen the skin barrier to protect it from environmental stressors.
VOTARY Clarifying Facial Oil – Clary Sage And Peach
Since its summer time, its only natural that you'll want to be out in the sun as much as possible—but be wary of UV rays and other pollutants in the air that will dry your skin out. And if you've got a zit or two, the temptation to dry it out is strong: Instead, try Votary's Clarifying Facial Oil. The peach extracts in this facial oil help to prevent UV damage and regulate blemish-prone skin. A healthy dose of purifying clary sage helps to clear toxins in the skin and loosen blocked pores, leaving you with clear, summer-ready skin in no time.